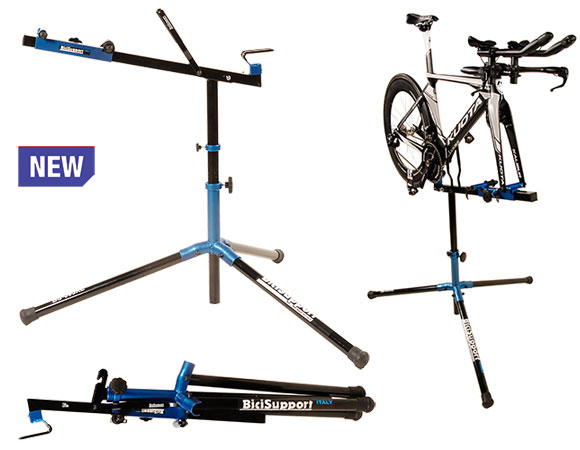 BS093: Maxi Pro Team

Height (Adjustable):
100/92/84
Base (cm):
120x105
Packaging (cm):
24 x 24 x 122
Weight (Kg):
10.2
Great stability, versatility and features, built using a combination of steel for strength in joints and pivots.
The BS-093 is the perfect stand to choose when size and weight are important.
Ideal for the traveling mechanic.
360 degree horizontal rotation allows easy access to both sides of bike.
A special ring allows to the stand and bicycle to rotate completely of 360°.
Rear axle adjusts from 130 mm to 140 mm using adapter BS-R20 (included).
Folds to 84 cm for easy transport and storage.
Bottom bracket height quickly adjusts from 71 to 96cm, adjustable height.